Meet the Adelaide Velo-city Global 2014 Speakers
Janette Sadik-Khan, New York City's Department of Transportation Commissioner

Janette Sadik-Khan has served as the Commissioner of the New York City Department of Transportation (DOT) since April 2007. She has implemented an ambitious program to improve safety, mobility and sustainability throughout New York City, and to ensure a state of good repair on all of the Department's roads, sidewalks and bridges.
Beginning with Sustainable Streets, DOT's first strategic plan published in 2008, Sadik-Khan has implemented a series of innovative projects: the creation of Broadway Boulevard, new Select Bus Service Routes in the Bronx, Manhattan and Staten Island, the installation of 23 plazas, the addition of over 285 miles of on-street bike lanes, car-free summer streets, weekend pedestrian walks and the publication of a "Street Design Manual" and a "Street Works Manual" that define new standards for creating more durable and attractive streets.
Under Sadik-Khan's leadership, DOT has received awards from the National Highway Traffic Safety Administration, the Environmental Protection Agency, the Women's Transportation Seminar, the Municipal Arts Society, the Institute of Transportation Engineers, and the Lee Kuan Yew World City Prize.
Sadik-Khan's contributions to public service and the field of transportation have been recognized with awards from the Rockefeller Foundation, the American Institute of Architects, the Municipal Arts Society, the National Resources Defense Council and NYU Wagner's Rudin Center for Transportation Policy & Management. Pratt Institute, The New School and Occidental College have conferred honorary degrees on her for her work in New York City.
Mikael Colville-Anderson, CEO of Copenhagenize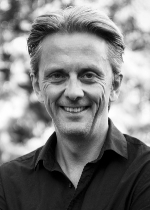 As an urban mobility expert and CEO for Copenhagenize Design Company, Mikael Colville-Andersen is one of the leading global voices in urban planning and focuses on re-establishing the bicycle on the urban landscape. He regards the bicycle is the most important tool in our urban toolbox for rebuilding our liveable cities.
Few people have done more to promote urban cycling. What started with the now-famous "Photo That Launched a Million Bicycles" on Copenhagen Cycle Chic (copenhagencyclechic.com) that kickstarted the global bicycle boom, led to the bicycle urbanism blog Copenhagenize.com, The Slow Bicycle Movement, the global Cycle Chic trend, the Bicycle Innovation Lab (the first cultural centre for urban cycling) and even a Danish cycling NGO - Cykelrepublikken.
Colville-Andersen has coined a number of expressions to describe this modern bicycle boom, including; Cycle Chic, Copenhagenize, Bicycle Urbanism and Citizen Cyclist.
With his company, Colville-Andersen and his team advise cities and towns about how to gear up for Bicycle Culture 2.0 and take the bicycle seriously as transport once again. They work on a variety of projects, including putting the bicycle onto the curriculum in Sao Paulo schools, communications strategies aimed at encouraging Citizen Cyclists to consider the bicycle as transport and working with architectural firms in order to get the bicycle into the designs from the beginning of the process. Together with the Dutch consultancy Mobycon, Copenhagenize Design Company gives Master Classes in bicycle policy and planning to planners and engineers around the world.
Ethan Kent, Vice President, Project for Public Spaces (PPS)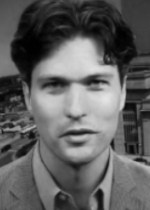 Ethan Kent is an authority in the practice of Placemaking, working to support Placemaking projects and organizations around the world. During over 14 years at PPS, Ethan has learned from and photographed public spaces in more than 700 cities and 50 countries. Ethan has been integral to the development of Placemaking as a transformative approach to economic development, environmentalism, transportation planning, governance and design.
Having worked on over 200 PPS projects, Ethan has led a broad spectrum of Placemaking efforts, providing comprehensive public engagement, planning and visioning for many important public spaces. Highlights have included: Portland Oregon's Pioneer Courthouse Square; Times Square in New York; Kennedy Plaza in Providence, RI; Pompey Square, Nassau, Bahamas; Garden Place in Hamilton, New Zealand; and Sub Centro Las Condes in Santiago, Chile. He has also worked with some of the most high profile developments in the world to help maximize public space outcomes in Hong Kong, Las Vegas, San Francisco, Dubai, Abu Dhabi, and Sao Paulo.
Utilizing lessons learned through his project work, Ethan regularly creates and conducts Placemaking training courses for professionals of various disciplines, from city planning staff in Vancouver, BC, to community development corporations in Detroit; from public housing developers in Sweden to traffic engineers in New Jersey. He has also trained hundreds of professionals across Australia and New Zealand, through leading more than 25 training workshops.
Niels Hoé, Owner, HOE360 Consulting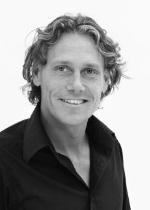 Niels Hoé has founded and runs the company HOE360 Consulting and has worked with cycling, green mobility and urban planning for more than 10 years with a strong focus on how those are combined in order to create high quality cities with great livability.

Niels works internationally on a wide range of projects all with cycling as a recognisable thread. And has made several notable Bicycle related concept- and design developments.


Dr Glen Koorey, Senior Lecturer in Transportation Engineering, University of Canterbury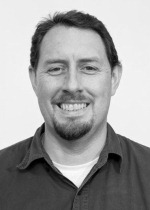 Glen is a Senior Lecturer in Transportation Engineering at the University of Canterbury, New Zealand. Prior to joining Canterbury in 2004, he worked for 10 years as a consulting engineer and researcher.

Glen's wide-ranging experience includes considerable work in road safety, speed management, sustainable transport, and highway design/operations. He was involved in the development and delivery of national guidelines and training on Planning & Design for Cycling and Walking, and recently investigated cycling fatalities as part of a national Inquiry.

Dr Lawrence D. Frank, University of British Columbia and Urban Design for Health, Inc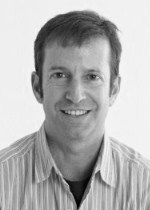 Dr. Frank is Professor in Sustainable Transportation and Public Health at the University of British Columbia and President of Urban Design for Health, Inc. based in Seattle WA and Vancouver BC. He specializes in the interaction between land use, travel behavior, air quality; and in the health, energy use, and climate change impacts of urban form policies.
He has been studying the effects of neighborhood walkability on travel patterns and sustainability for 20 years and has led over $18 million in funded research and published over 100 peer reviewed articles and the two leading books – Heath and Community Design and Urban Sprawl and Public Health on these topics.
Dr. Frank has written several of the leading papers and has helped to pioneer our understanding of the many ways in which our environments impact our physical and mental health and well being.
Dr. Frank works directly with local, regional, provincial or state, and federal agencies to help translate results from leading edge research into practice based tools that provide direct feedback on the health and environmental impacts of alternative transportation and land development proposals.
Bojun Bjorkman-Chiswell, www.thebikeinmylife.com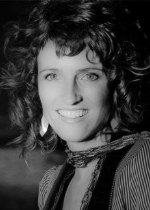 Bojun Bjorkman-Chiswell is a Melbourne/San Francisco based multi-media freelance journalist and award-winning independent documentary filmmaker.

Since 2006 Bojun has specalised in blogging, writing, filming and photographing on the politics, culture and fashion of bicycles globally.

Her most recent project is a series of short documentary films capturing the global story of the bicycle - The One Billion Bicycles Project.

In its first year of production (June 2012- June 2013), Bojun traveled solo across 5 continents, 32 countries and 62 cities to interview over 140 bicycles experts, politicians, dignitaries, bicycle works and the public.

In 2013 Bojun founded of The Bike In My Life - an online bicycle magazine for women, by women, about women, and The Bicycle Bootique - an online shop sourcing the world's best bicycle fashion and accessories for women, from around the globe.

Bojun's indie films and co-productions have received a number of awards, and her articles have featured in Australia and New Zealand's major media.

Prior to 2011 Bojun worked as a Media/Strategic Communication/PR consultant with some of Australia's leading social and political change organisations including OurSay Australia, The Greens Australia, Live Below The Line Campaign, International Ranger Federation and Centre for Educations and Research in Environmental Strategy.
Timothy Papandreou, SFMTA Municipal Transportation Agency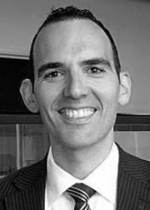 Timothy directly oversees a team of 30 planning, engineering and policy staff and matrixes over 100 additional staff to develop and lead the implementation of the agency's economically competitive, sustainable mobility goals through integrated, multi-modal (bicycle, walking, transit, car-sharing, parking and taxi) transportation plans, street design projects, and complete street project integration policies and programs. He oversees the development and implementation of the agency's six–year Strategic work plan to meet the city's ambitious quality of life goals. Timothy represents the agency on several bodies including the California Transit Association, National Association of City Transportation Officials, American Public Transportation Association, and Transportation Research Board and is an advisor to the Asia Pacific Economic Cooperation, and several city, transport ministries and international organizations.
Jennifer Bonham, University of Adelaide
Jennifer Bonham is a senior lecturer in the School of Social Sciences, University of Adelaide. She has a background in human geography specializing in urbanisation and cultural practices of travel. Jennifer's research focuses on the complex relationship between bodies, spaces, practices and rationalities of travel. She is a member of the editorial board for Transfers the Interdisciplinary Journal of Mobility Studies and she has served on the organising committee for the Australian Cycling Conference. Jennifer's work is informed by a concern for equitable and ecologically sustainable cities.